Virtual Office Assistant Services with Ava
Whether you need a professional business address to handle your mail, or a dedicated virtual receptionist to answer your calls, Biz Hub's sister company, Ava, can ensure your business gets the professional service your business needs. Add Ava to your team today!
Streamline Your Work with a Virtual Assistant
Not only can Ava provide you with a virtual office location, but it also acts as a virtual administrative assistant; ultimately saving you time and money. Whether you are starting a new business or currently need to streamline your work processes our virtual office services via Ava could be just what you need on hand.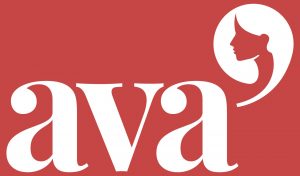 Ava offers a range of services to assist the growth of your business:
Business Address
A major benefit of choosing Ava is that you get access to a high-quality business address from as little as £25 a month. You don't have to spend money renting or buying an office when you can get the professional image your business needs at such a low cost.
As a bonus, if you need a place to meet with clients or business partners, we'll offer you a discount on any bookings when you take on a business address with us. Our meeting rooms are not only in a prestigious location, but they're also designed to impress your clients, so take advantage of this preferential rate.
We have many serviced offices that are available as virtual office locations, so we're confident you'll get the address that will suit your business the most. Whether you're a new business or a well-established company, you'll want to keep overhead costs low, save money and keep the bottom line of your business healthy – and we aim to help you achieve this with Ava.
Virtual Receptionist Services
Ava can do so much for you and, as your assistant, this virtual receptionist is unrivalled.
When you chose Biz Hub, we can set you up with your very own dedicated team who can:
Answer your calls in your company name (you can choose how your calls are handled).
Put calls through to you as your receptionist (callers are announced and transferred directly to you).
Take a message if you're busy.
Pass messages to you by text or email.
Your dedicated team will get used to your regular callers and will promote the image of your business as an efficient and friendly company. You'll see that Ava will quickly become indispensable.
After all, Ava will take care of admin tasks like phone calls and appointments, so you don't have to. This will free up your time to focus on what matters: growing your business. You'll never have to worry about missing appointments, calls or business opportunities, as Ava is always available to answer your phone and pass messages to you immediately.
We want to help you create the professional image you dream of in your business, so that you can maintain high levels of customer experience and keep your clients happy.
20% Discount to Ava Customers for Meeting Room Use
Our serviced offices in the North West offer a wide range of conference and meeting room facilities, all of which incorporate the latest modern technology with a professional onsite welcome from our dedicated customer services team.
As an Ava customer, you'll receive priority booking with a 20% discount. So, not only can you host your important meetings and conferences at your prestigious business address, but you can also do it at a very competitive price.
Our meeting rooms are perfect for anyone who doesn't want to rent a 'bricks and mortar' office but still wants all the benefits associated with it.
In Short, What Do You Get with Ava?
Professional business address to keep your private life private – collect mail on site or have it forwarded to you.
Unlimited phone answering and messages taken and delivered by text or email.
Calls announced and transferred directly to you.
Exclusive phone numbers for your business.
Ability to choose how your calls are handled.
Make use of our meeting rooms to wow your clients and benefit from a 20% discount when you choose us.
Add a fax number or go green by receiving all fazed items 24/7 by email.
No surprises or hidden costs – just a straightforward monthly fee.
Contact Biz Hub Today
Send us your enquiry today to learn more about Ava or any other service we provide at Biz Hub. We're also available by phone on 0800 012 9088 or by email on info@biz-hub.co.uk.
Say hello to ava and take your business to the next level.