Virtual Office Assistant Services with Ava
Whether you need a professional business address to handle your mail, or a dedicated virtual receptionist to answer your calls, Biz Hub's sister company, Ava, can ensure your business gets the professional service your business needs. Add Ava to your team today!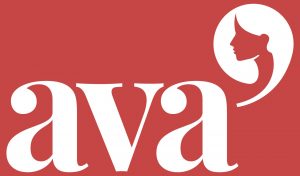 Ava offers a range of services to assist the growth of your business:
Business Address
From just £25.00 per month, we can offer the use of a top quality business address to give you the professional image your business needs. As an added benefit, any customer taking a business address shall receive a 20% discount for meeting room bookings.
Virtual Receptionist
We can set you up with your very own dedicated team who can answer your calls in your company name and put the calls through to you as your own receptionist or take a message if you are busy. Your team will get used to your regular callers and will promote the image of your business as an efficient and friendly company and will very quickly become indispensable.
Meeting Rooms
Our centres provide a wide range of conference and meeting room facilities, incorporating the latest modern technology with a professional onsite welcome from our dedicated customer services team.
As an Ava customer, you will receive priority booking with a 20% discount in order to ensure you can host your important meetings and conferences at your very own business address.
Say hello to ava and take your business to the next level.