Meeting Rooms for Every Occasion at Biz Hub
Paul
Meeting rooms are key for most businesses. They offer a professional space and are perfect for a variety of applications, from a boardroom meeting and informal meetings to job interviews and face-to-face meetings with clients. At Biz Hub, we not only provide serviced offices for many different businesses across the North of England, but we also offer meeting room hire services that will help you to grow your business.
Biz Hub has flexible meeting rooms for a variety of occasions, which you can hire whenever you need. Take a look at how you can benefit from this service.
The Benefits of Hiring a Meeting Room
There are many advantages to using a meeting room in your business, such as:
Competitive Prices
Instead of having to pay premium to rent a traditional office space with a meeting room, why not simply hire the meeting room as needed? This way, you don't have to worry about spending money when you're not using the space – what's more, at Biz Hub, our prices are affordable for all budgets, so you don't have to break the bank. You can hire our meetings rooms by the hour, half day or full day, with tailored day delegate rates available.
A Range of Services
When you hire a meeting from Biz Hub, you're not just getting a meeting space – you're also benefitting from a number of services you'd be hard-pressed to find anywhere else. For example, we provide state-of-the-art equipment for all of your meeting requirements, such as free Wi-Fi and screens.
Our dedicated team is also available to cater to your every need, and we always offer exceptional service and attention to detail, from helping to prepare literature to greeting and registering delegates. We can also set up your equipment, which means you don't have to worry about a thing; just focus on work and let us do the rest.

Space Flexibility for All Occasions
One of the best things about hiring meeting rooms is just how flexible they are. These spaces are perfect for a number of different occasions, ranging from the informal to the formal. Whether you are putting on a seminar, attending an end-of-year business meeting, conducting job interviews, making a sales pitch to a potential client or even enjoying an office Christmas party, just to mention a few, our meeting rooms are suitable for you.
We can accommodate parties of varying sizes, usually up to 40 people, so we're confident that you'll be able to find what you're looking for with Biz Hub.
Improved Business Image
One thing is certain; conducting business in a modern, fully kitted-out space will offer your business an impressive image of distinction. After all, which business owner doesn't want to impress their customers or potential clients? By taking advantage of our meeting room hire services, you are making use of a clean, well-maintained area to do business in, which will create a positive professional image.
Increased Productivity Levels
It goes without saying that having a dedicated space to conduct business will lead to improved levels of productivity. Holding an important meeting in an open floor office space, for example, can be too distracting, so a meeting room will allow employees to focus on the task at hand. It will also be easier to speak to clients when you have reserved a space just for that – there are no worries of interruptions or noisy distractions.

Ideal for Team Building
While meeting rooms are perfect to meet with clients, it's also noteworthy to mention that they are suitable for in-house meetings as well, including team building sessions and exercises. These types of sessions are key to develop important skills in your employees, be it teamwork, leadership or communication, so you'll want to have a space just for this. This way, your staff can focus on understanding their abilities more in-depth and learning how they can complement each other in the office.
Meeting Room Hire at Biz Hub
Biz Hub's meeting rooms are well-located in prestigious locations and are easy to access, ensuring both employees and clients can easily travel there. Each space is also contemporary, offering up-to-date facilities with the latest technologies and equipment, not to mention furnishings. And, with Biz Hub's fast internet speeds, you never have to worry about poor connectivity when holding a meeting with an important client.
If you're interested in hiring our meeting rooms, want to confirm availability for your next event or wish to learn more about them, contact our team today on 0800 012 0988.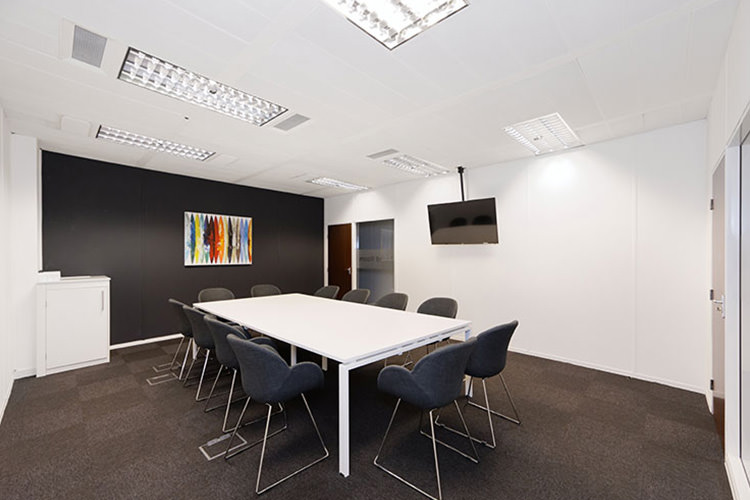 We have years of experience providing solutions to businesses in the North of England, be it meeting rooms, virtual offices, serviced offices or industrial units to let. We're always on hand to assist with anything you require, so send us a quick enquiry and we'll be happy to discuss our services with you.