Why is Hull Such a Great City for Business?
Paul
Hull is a fantastic place for business and choosing it to create or grow your business can offer you many advantages. With its great quality of life and the fact that it's a growing city, Hull should be at the top of your list when you're searching for serviced offices.
Not only is the population growing, but more and more professionals are choosing the city to live, work and invest, which is good news for business owners.
So, take a look below at why you should pick Hull as the location of your business.
Hull and Business Go Hand in Hand
Hull has a rich heritage in innovation and technology. Four decades ago, Professor George Gray from the University of Hull discovered LCD technology in 1972, which eventually led to screens in mobiles, computers and televisions. The city is also known for its telecoms history, which can be traced back to 1902, and is the only city in the UK with an independent telephone service.
Today, Hull remains a great hub for technology and business. The population is young and entrepreneurial-minded, and wages are rising quickly. It's also a busy port city, perfect for exports with its great transport links. There's also been a great deal of investment in Hull.
Hull has been named the UK City of Culture 2017, so you can expect to find plenty of art, galleries, music, dance, festivals and other cultural elements across the city. Business innovation is also key in this area with, for example, Siemens turbine factory!
With Hull attracting billions in investment and creating thousands of new jobs, it's highly likely that both start-ups and well-established companies will thrive in Hull – including your business. It's easy to test the market before expanding your stock, for instance, and you'll be able to network with other professionals too.
The city has also seen a significant number of renovations. The Fruit Market area received £80 million for redevelopment, in which old warehouses were transformed for new applications and creative businesses took the chance to set up initiatives.
There is also access to a great pool of talented people in the University of Hull, which has a good reputation for business and marine biology, just to mention a few courses, and has been growing its computer science programme in past years.
There's a massive amount of potential for growth in Hull, and many businesses are taking this opportunity to leave their mark in this fantastic city right now.
Serviced Offices in Hull
If you're interested in serviced offices in Hull, Biz Hub can help you to find the perfect space for your business needs. Location is key in business and we're extremely well located; our offices can be found west of Hull in Melton and we have great access to the A63 and M62.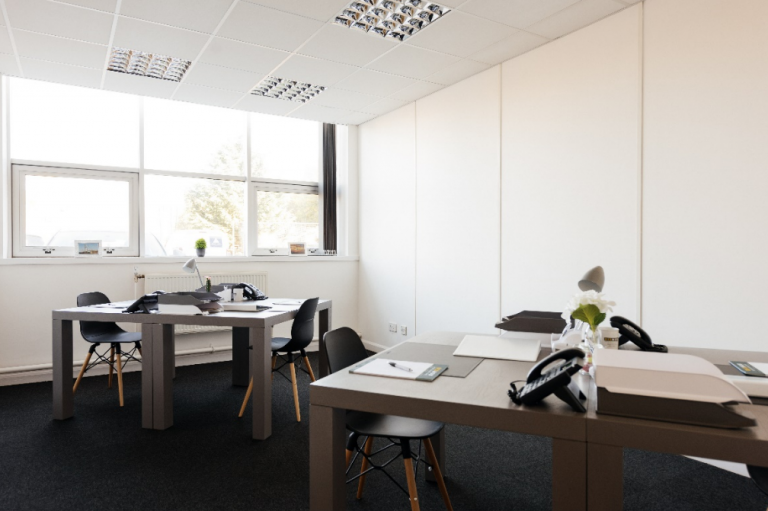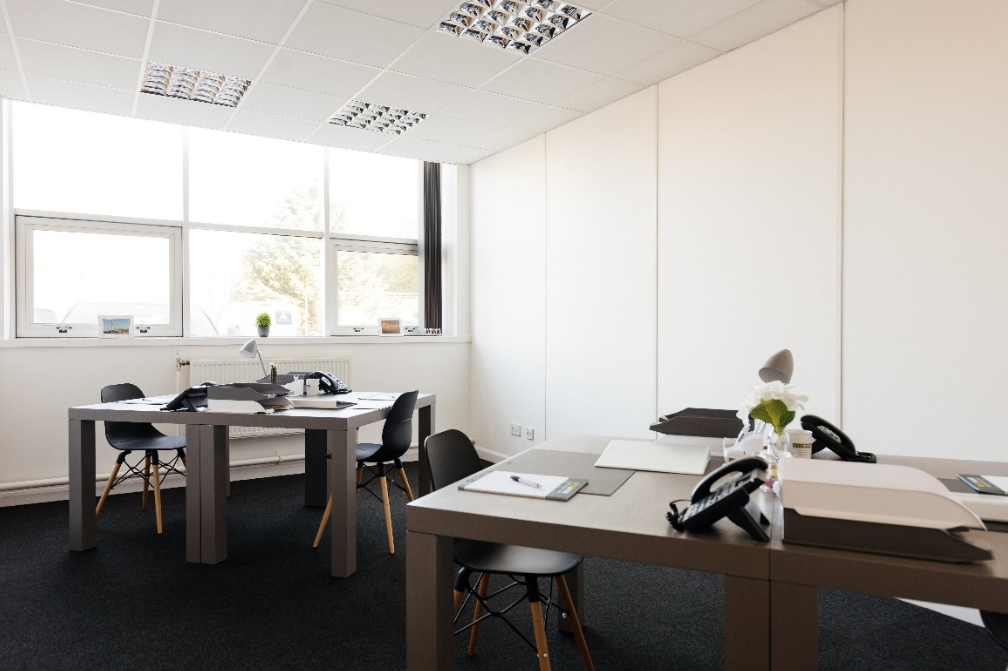 There are superb train and bus links close by but, if you prefer, you can make use of our extensive on-site parking. Our offices are easy to access as well, with no city traffic, so you don't have to worry about you or your employees arriving late due to rush hour constraints.
Because we understand that different companies have different requirements, we provide offices ranging in size from 1 to 100 desks, ideal for all types of business. And, with a state-of-the-art gym on site, you can pop out for a quick session in-between work tasks! Our premium rooms also have modern air conditioning.
There is a café on site as well, which is perfect for getting a warm cup of coffee to start the day, for getting lunch or just to enjoy an afternoon snack.
Our offices to rent in Hull are DDA-compliant and come with secure fob access and CCTV, so your business is protected and safe at all times.
We have created a friendly, professional and welcoming environment, so we're confident everyone will feel comfortable. In addition, our modern furnishings and décor, as well as spaces with plenty of natural light, can help with employee satisfaction and motivation.
Of course, we also offer excellent meeting room facilities for all of your requirements. Do you need a dedicated suite to meet an important client? Do you want to get your employees together to communicate important information? Or would you like to hold a business party with all of your staff? Whatever your needs may be, we can help.
Our conference rooms cater to meetings of various sizes and formats, and we can also provide food and beverages if you so wish.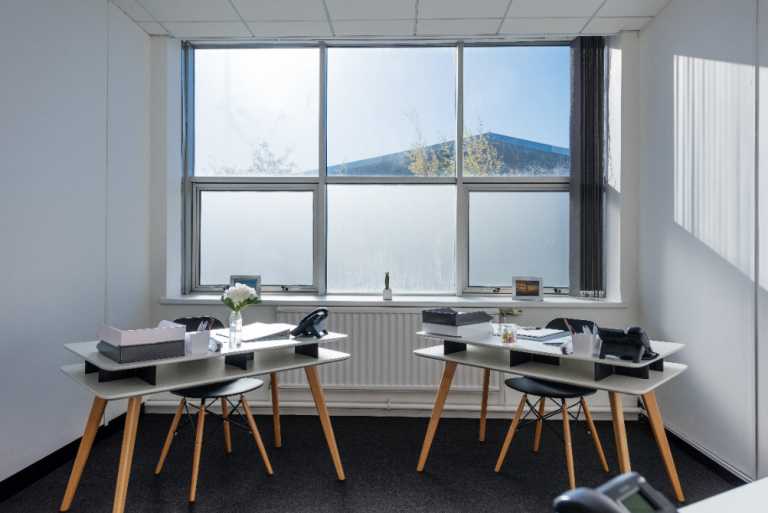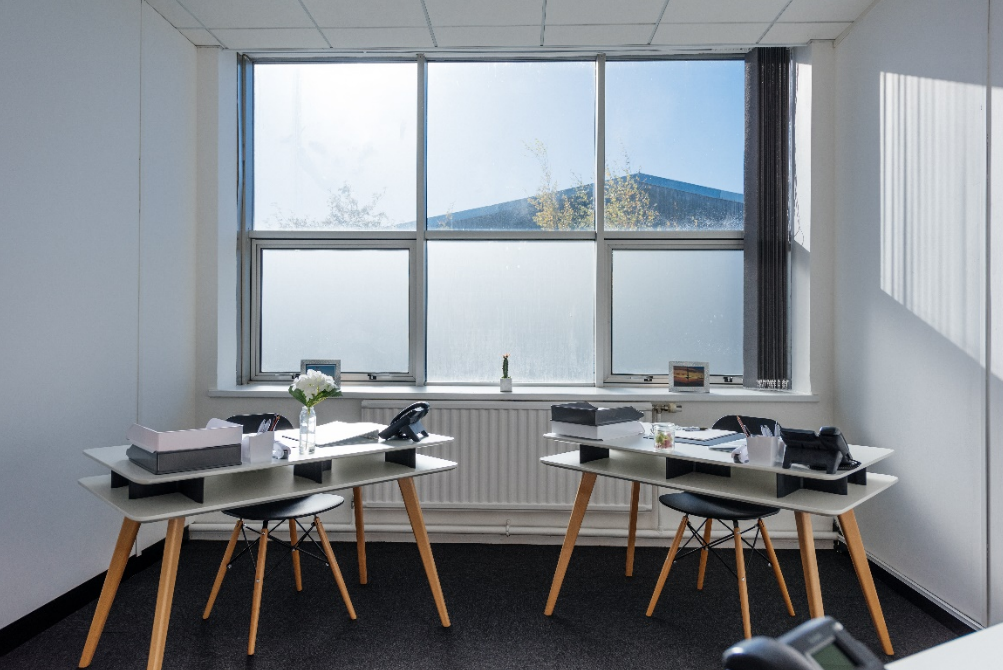 Do you want to take a look at our serviced offices in Hull? Don't hesitate to get in touch with the Biz Hub team to arrange a viewing or to request information on our spaces. We have many serviced offices in the North of England as well, so ring us on 0800 012 9088, email us at info@biz-hub.co.uk or send us a quick enquiry.