Top Ways a Serviced Office Will Save You Money
Paul
Whether you're a start-up or a well-established business, one of the most important things you can do is to save money, as this will improve your bottom line. Renting an office can be expensive and time-consuming, as you'll be responsible for rent, utilities, furnishings and maintenance.
More and more businesses are turning to cost-effective solutions like serviced offices, which are convenient and free of hassle as well. Below, we're taking a look at how serviced offices can help your business to save money.
There are no Set-Up Costs with Serviced Offices
Setting up in an empty office space can be time-consuming as well as expensive. After all, a major cost of setting up an office space is having to purchase furnishings such as desks, chairs and cabinets, since the office will likely be an empty shell before you move in.
When you opt for a serviced office, on the other hand, you get a space that is already fitted out, which means you don't have to worry about having to purchase any of these items – this is not only convenient but will save you money as well. Serviced offices, therefore, remove setting up costs and allow you to move in whenever you want and start working immediately.
You Don't Have to Worry About Maintenance Costs
Other expenses that will add up over time are maintenance costs. Whether something breaks or simply needs to be checked on a regular basis, such as air conditioning, plumbing and lighting, being exempt from paying maintenance fees can save you a lot of money. So, when you're renting a serviced office, you don't have to worry about finding the budget to replace or purchase something that got damaged or which has stopped working, for example.
Utilities are Included
When you choose to rent a serviced office, you're only paying for the space you really need; in addition to this, utilities are included in the price, so you don't have to pay extra for using electricity or water. This can mean huge savings as well as convenience, since you don't have to worry about handling all the administrative work associated with rent and bills.
It also means you won't be caught by surprise with an unexpected bill, which will make it easier for you to keep on top of your finances and focus on growing your business.

You Get a Space That Grows with Your Business
Renting an office space can be risky, especially for businesses looking to expand in the future. If you outgrow the office, you will then have to move once you start hiring new people; equally, if you move into a big office because you're anticipating an expansion, then you'll probably be paying for more space than what you actually need (probably on a contract too).
By opting for serviced offices instead, you can easily rent the office size that suits your current business needs and then upgrade as your company grows and these needs change.
You Get Help with Admin
When you're busy running a business, the last thing you want to do is waste valuable time on administrative task. If you choose our serviced offices in North England, we can help you lighten the burden with managed reception onsite, as well as access to a support team that will be on hand to help with anything you need.

Networking Opportunities
While this won't directly help you to save money, it can bring you new opportunities you will want to take advantage of. After all, serviced offices are typically located in well-connected areas, be it in the middle of a bustling city or right by key links that will take you and your employees everywhere. This will make it easier for you to connect with relevant people in your business and industry.
Serviced offices also tend to draw in like-minded people with a variety of skillsets, so networking with other professionals is easier than ever.
You Get a Better Address
Having a good business address is essential for your branding and can be the deciding factor for potential clients. By choosing our well-located serviced offices as your base of operations instead of renting an empty office building, you get the benefit of a fantastic address without having to pay the costs of a traditional city-centre office. We have serviced offices in Barnsley, Bolton, Burnley, Dudley, Hull, Leeds, Liverpool, Manchester, Middlesbrough and Tees Valley at your disposal.
Outsourcing Staffing Costs
With most serviced offices, you don't have to worry about employing dedicated staff to fill certain roles, such as those of a receptionist, as that will be taken care of for you. This means that, at each Biz Hub location, you are able to save money on monthly wages while getting the benefits that come from having dedicated support staff on hand.
You Can Use Additional Facilities at No Extra Cost
From on-site cafés and gyms to on-site parking and kitchens with complimentary tea and coffee, Biz Hub's serviced offices provide a fantastic range of facilities and features that you and your employees will love to spend time in – and at no extra cost.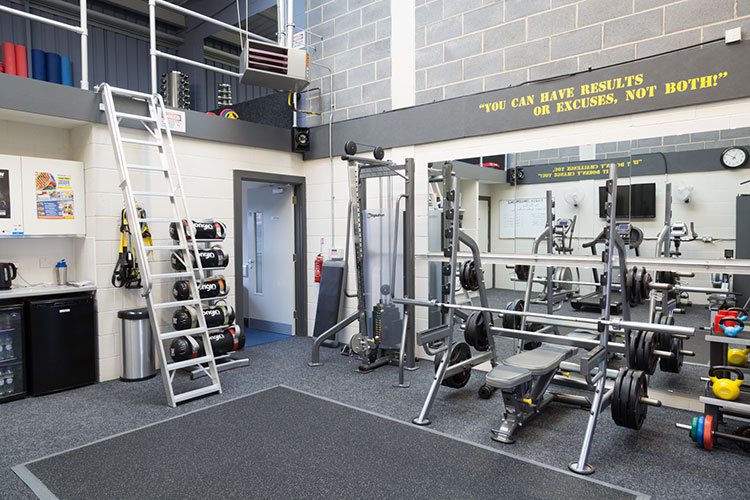 There are many benefits to choosing serviced offices over renting, including cost-effectiveness. Our serviced offices will help you to cut back on expenses and put that money to good use in your business, so send us a quick enquiry to let us know what we can do for you.