What Is A Serviced Office?
Paul
In case you didn't know, a serviced office – also referred to as a business centre or managed office – is a fully equipped office space in a building which is managed by an operator. Companies can rent out a room, several rooms, or a whole floor via a range of flexible lease agreements. They also give you a wide range of location options, such as our selection of serviced offices in Yorkshire, North West, and North East.
Serviced offices can include a variety of business equipment and facilities, depending on the location – the main features would be office space and furniture, but there can also be access to dining facilities on-site, meeting rooms, IT equipment or reception staff.
So, what are the benefits of a serviced office over buying your own office space? In this article, we will take a look.
Get Up and Running
If you are a growing company which is about to move into a new office, it seems likely that you will be keen to get up and running. Searching for and finding a new office space, as well as furnishing it, naturally takes time. For those who want to begin working at their new base with no downtime, a serviced office makes sense on a number of levels. After all, 'time is money', as they say!
Good For Your Cash Flow
Following on from the point above, opting for a serviced office can free up more of your cash flow. Moving into an office you own, you can expect to make an investment into everything from office furniture to IT equipment and cabling. A serviced office can negate all these costs, allowing you to use the money for other areas of your business which need attention.
That Flexible Feeling
Can you imagine the problem if you moved into your own brand-new office, only to discover a few months later that it wasn't the right place for your company, or that your organisation had outgrown it?
The flexible rental terms that are typically available with serviced offices allow you to circumnavigate this potential dilemma. Because you can normally rent for a time period of one month upwards, and can always extend this term at short notice, you are not tied to a space and can remain agile; should you need to relocate, upsize, or downsize, according to your business development.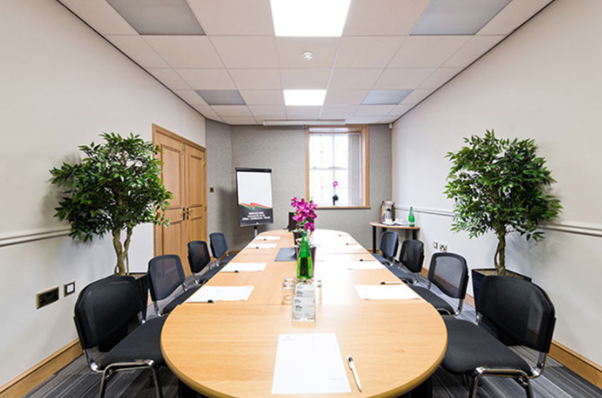 A Global Outlook
In years gone by, setting up an office in a part of the world such as New York, Los Angeles, or Tokyo might have seemed like a distant dream for some companies. But now, the ability to expand globally has never been more real.
Serviced offices have really played their part in this business globalisation, giving companies the opportunities to set up an affordable overseas post and take their operations to the next level.
Ample Facilities
Serviced offices typically come with all the essential amenities and a few 'nice to haves'. The issue with owning an isolated office within a large building is that you don't have access to things like a reception desk, canteen, meeting room or even gym.
Serviced offices can allow you to benefit from these facilities, which may be included in your rental fee, or be purchasable on a 'pay as you go' basis.
Keep Clean
One of the most popular features of a serviced office is that they typically come with cleaning and maintenance services that can make your life so much easier as a business owner or office manager.
Not only does this negate the cost of hiring your own cleaners and maintenance teams, but you can ensure that your office space is 'spick and span' at all times, making it a more pleasant place to work.
Boost Your Productivity
Conventional wisdom now accepts that keeping a company's productivity high is not about simply keeping them at a desk for as long as possible. Employees' holistic wellbeing can have a huge influence on the quality of their output, and so providing them with opportunities for exercising, socialising, and a healthy diet has never been more important. You can choose a serviced office with features such as a gym, break out area for relaxing and chatting, and a canteen serving healthy food. All these things can go towards a happier, more productive workforce.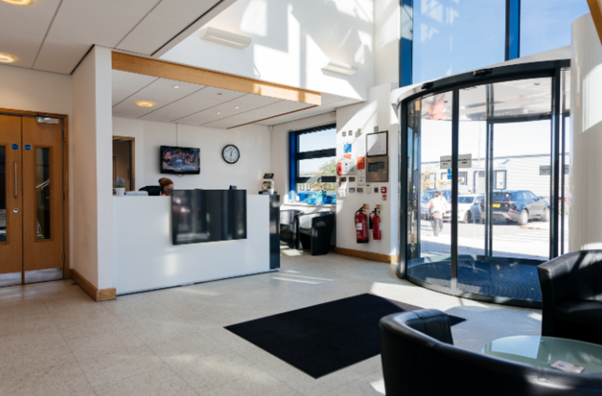 Networking Opportunities
Who will be your neighbours within a serviced office environment or business centre? Because there are usually communal areas which give you the chance to get to know the other organisations who share your site, this can provide a pathway to many collaborative opportunities that you might not have foreseen.
Do your neighbours provide a product or service you need? Or perhaps your offering is of interest to them? Either way – you will be conveniently placed to work together and strike up partnerships which can be mutually beneficial.
Are you looking for serviced offices in the North West, or North East? Take a look at the wide range of serviced office options provided by Biz Hub.