How Much Office Space Do You Need?
Paul
Are you looking to move to a new office? Is your business growing and you need the perfect space for it? While it's easy to say, 'just don't rent more space than you need', it's a lot more challenging to figure out exactly how much office space your business actually requires.
Therefore, before renting office space, there are a few things to consider first, which will help you to make the best decision for your business. Biz Hub provide serviced offices in the North of England, so we're well aware of what business owners need to think about to choose the right office space for them.
How Many Employees Do You Have?
It goes without saying that the number of employees you have on payroll will have an influence on your square footage; you shouldn't pick a large office if you only employ two or three people and, likewise, you need a bigger space if you have a large number of workers. Before making your decision, make sure that the office is big enough for everyone but not too big that you're wasting space – if it is, then you're paying for space you're not using, which isn't very cost-effective.
Are You Expecting Growth in the Near Future?
One of the biggest mistakes you can make when searching for new office space is not taking into account any potential growth. Businesses are not stagnant, but always evolving, so, when you're on the hunt for new premises, never forget to consider whether you're expecting rapid growth in the future or even if your business is growing at a steady pace.
This can help you to decide which office space will be the right option for you. At Biz Hub, we offer a wide range of office spaces of all sizes, perfect for both start-ups and well-established companies, as well as small to large businesses.
Do Your Employees Need Individual Desks?
Another thing to keep in mind is whether your employees will share a desk or if they require their own spaces. This will likely depend on the type of work they do and how much space (as well as peace and quiet) they need to perform their daily tasks. You can often select a smaller office if you're going to add communal desks and shared spaces but, if your employees require individual desks, you will have to account for that when calculating your square footage.

Are Clients Visiting Your Office Often?
If your clients come to your office on a regular basis, you may want to factor this in when deciding how much space you need. This is especially true if you are going to have a sit-down with them to discuss business. If that is the case, you may want to consider meeting room hire as well, which provides flexible space for all your conference, interview, seminar and training session needs.
What Kind of Space Do You Need?
The type of office you're looking for will also influence the size of the space. After all, how much space you need depends on whether you will require individual offices or an open-plan space, and whether you want your team to work collaboratively. Shared spaces are also great for creativity, although your staff may need quiet areas to focus on important tasks – make sure you know the type of work your employees will be doing and the type of office they need to accomplish it.
The shape of the office will have an impact of its size as well, as square footage is not always 'square'. In addition, you may want to consider the amenities of the office as well. Our serviced offices come with break-out facilities and on-site cafés and gym, as well as onsite parking and superfast broadband.
Can You Streamline Your Storage?
Becoming more efficient with your storage, be it of equipment or files, can help you to save space and, in turn, to choose a smaller office space. This is a great option for start-ups and for anyone who wishes to cut down costs. Reducing physical storage by using cloud computing, for example, means you don't have to fill up space with filing cabinets or clutter the office with paperwork.
However, if your company needs printers, photocopiers and desks with several monitors, ensure that you take it all into consideration when narrowing down your options, so that you can accommodate your business' needs.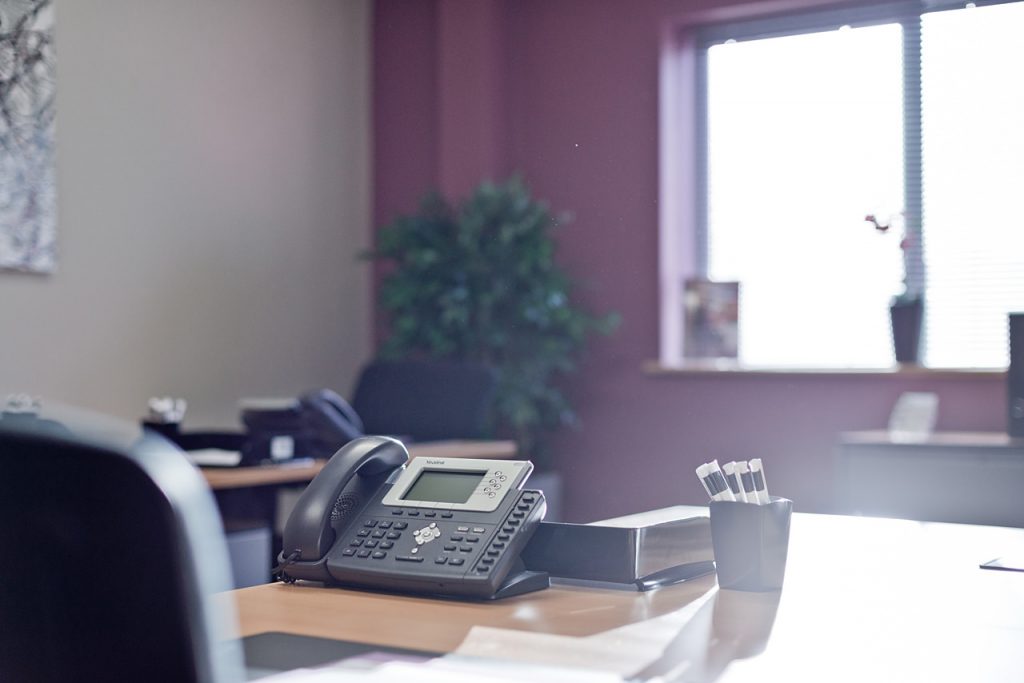 If you're looking for serviced offices in Burnley, serviced offices in Middlesbrough or serviced offices in Teesside, just to mention a few of our locations, don't hesitate to get in touch with the Biz Hub team. We have many years of experience delivering office solutions to businesses in all industries and fields, so we'll be more than happy to help you find the perfect space for you.