Top Things to Consider Before Choosing a Serviced Office
Paul
Having the right office space is crucial to run your business – and to grow it. Before choosing this space, however, there are a few factors to consider first. After all, your office is where you will run your day-to-day operations, so the space will impact productivity and engagement, influence work culture, and help you to nurture your business functions.
So, what should you keep in mind before making your decision when it comes to choosing a serviced office?
What Type of Office Do You Need?
Serviced offices come in all shapes and sizes – deciding which type of office space is best for you, your business and your employees is crucial, so make sure to run through your options.
For example, will an open-space layout suit you better? Do you need a bigger office space? The right office size is important, as you don't want to pay for more space than you need, but you also don't want to cram everyone into a small space; we're happy to help you find the right balance at Biz Hub.
Perhaps what your business could really benefit from are industrial units. Considering these – and other similar – questions will help you to choose the perfect type of business for you.
Where is the Office Located?
Location is incredibly important for business growth, so it should never be underestimated. Before choosing your new office, make sure to pick a location that works for you and your business – things to consider include whether your employees and clients can reach the office fairly easily, whether it's a secure property and whether the office is accessible. In addition, you may want to take features such as gyms and coffee shops into consideration, as well as proximity to transport links.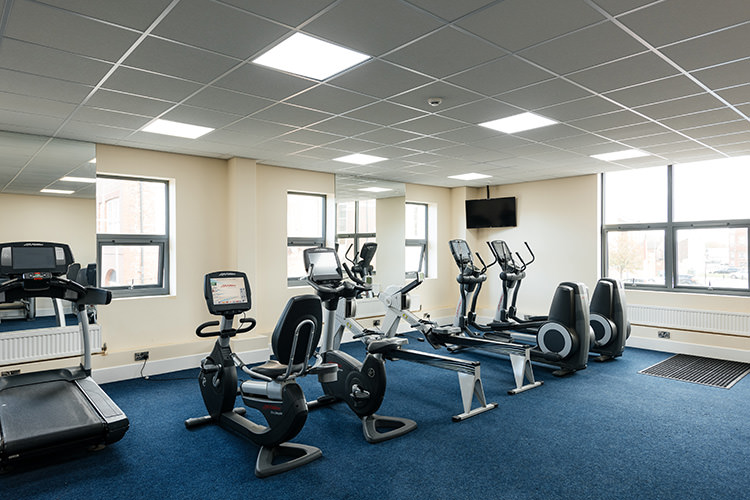 All of Biz Hub's serviced offices are well-located and you'll be spoilt for choice with the number of spaces we have at your disposal.
Are You Expecting Fast Growth?
If you believe your business will grow rapidly in a short period of time, you don't want to be stuck in a contract for too long. The flexibility of serviced offices means you upsize or downsize your business according to your needs, so you don't have to worry about being unable to move to a different space when the time comes.
Which Features and Amenities Do You Need in Your Office?
At Biz Hub, we understand how important it is to have the right features and amenities in your office space. This is why all of our serviced offices in the North West are not only fully fitted but also come with fantastic features and amenities designed to improve productivity and help your business grow. For instance, we offer services and features such as meeting room hire, break areas, coffee shops on site, a gym, and so much more – perfect for your business.
What Does the Cost of Rent Cover?
Another thing to consider is ensuring you get your money's worth. When you pay for your office space, what else are you getting? Our serviced offices provide great value for money, as you're entitled to a variety of services and extras, from being able to use on-site facilities to having your very own reception team.
You also want to make sure you're not paying too much for your office. While quality matters and rents should be reasonable, it's important that you don't overpay either. With Biz Hub, you know exactly what you're paying for, as we don't hide anything, and we always offer the highest quality offices and services.
Is the Office Modern?
As a modern business, you want a modern office. After all, your office reflects your business' values and goals, so choose a space that looks great and that your employees will be happy to work in – and, of course, a space that your clients will want to visit.
Biz Hub's offices are clean and modern, and you can decorate them at will, meaning it's easy to add your business brand and add personality to any of our spaces. When it comes to features, we provide cutting-edge technology and great amenities you don't want to miss out on. Each and every one of our serviced offices have been designed to encourage productivity and to act as a branding/advertising tool for your business.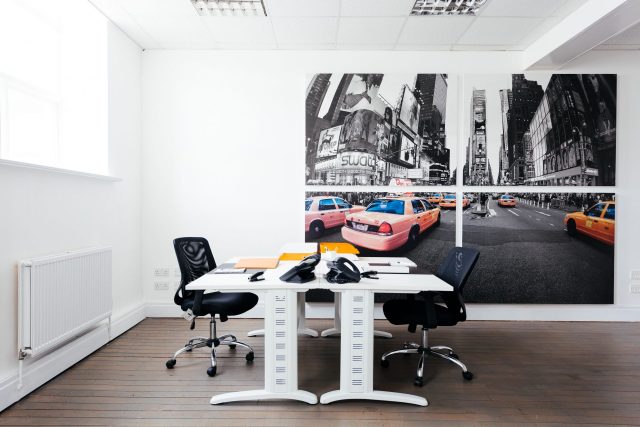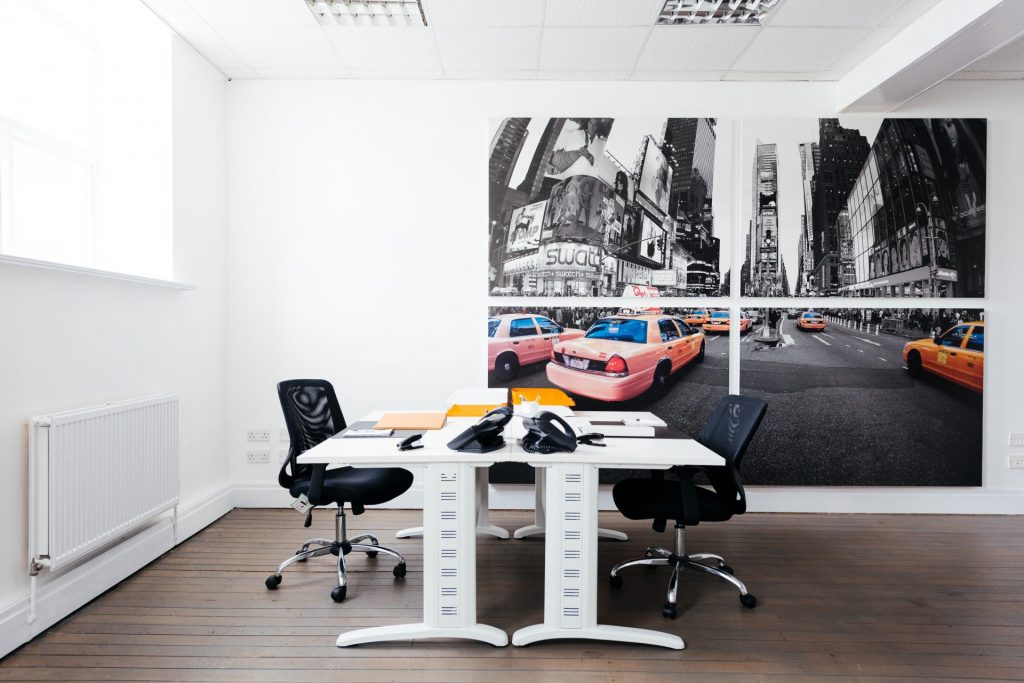 Are you looking for a serviced office with plenty of space, a variety of features and a team that will be on hand to help with anything you need? Look no further, as Biz Hub offer exactly what you require to thrive and grow your business.
We have offices located in the following areas:
Contact us today or send us a quick enquiry to learn more about what we can do for you.