Why is Burnley an Attractive Place for Business?
Paul
Burnley is a great place for business, from its fantastic location and proximity to transportation links, to its strong manufacturing base. Choosing this town to create or expand your business will give you many advantages, so you'll want to keep it in mind when choosing serviced offices.
There is so much to see and do in Burnley, so different industries and sectors will be able to make this town their home and enjoy what it has to offer.
So, what makes Burnley such an attractive place for business?
Burnley is Synonymous with Business
Burnley is a market town with plenty of affordable housing, fantastic activities and leisure opportunities, and a great work-life balance that workers can benefit from.
There are many big businesses that have been thriving in the area as well, including Vodafone Automotive UK, and the range of business parks, manufacturing facilities (that create parts for the world's largest aircraft, for instance), skilled workforce and excellent transport links in Burnley make this town truly one of the best for business in the North.
Identified as one of the finest towns for business growth in the North West, Burnley is perfect for anyone looking to start their own company for the first time and for anyone who already has an established business and wishes to grow it.
The many investments and developments that Burnley has have allowed the town to thrive; for instance, the On The Banks area was created in conjunction with Barnfield Developments and helped businesses to grow. What's more, there are several employment sites across town, including the developments Burnley Bridge and Vision Park.
There is no denying that the number of opportunities in the region helps many businesses to flourish, and you'll be able to take advantage of all the town has to offer as well.
Burnley is great for art businesses (it's clear the town invests in art, as seen in their award-winning iconic pieces, such as the Singing Ringing Tree), for manufacturing and for engineering, among others.
The town's enterprising culture is showcased in the many businesses, developments and partnerships found in the region, as well as in the fact that Burnley's employment rate in manufacturing is above average when compared to the rest of the North West and Britain.
Only 21 miles from Manchester, Burnley's exceptional location is another reason why this town is so attractive for companies.
Serviced Offices in Burnley
Our flexible serviced offices in Burnley are suitable for all kinds of businesses, from start-ups to well-established companies. By choosing Biz Hub, you not only get the right office space for you, but you're able to work in an office that encourages productivity, creativity and teamwork as well.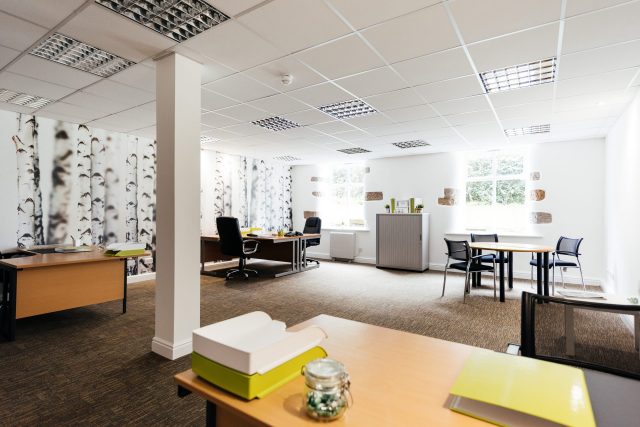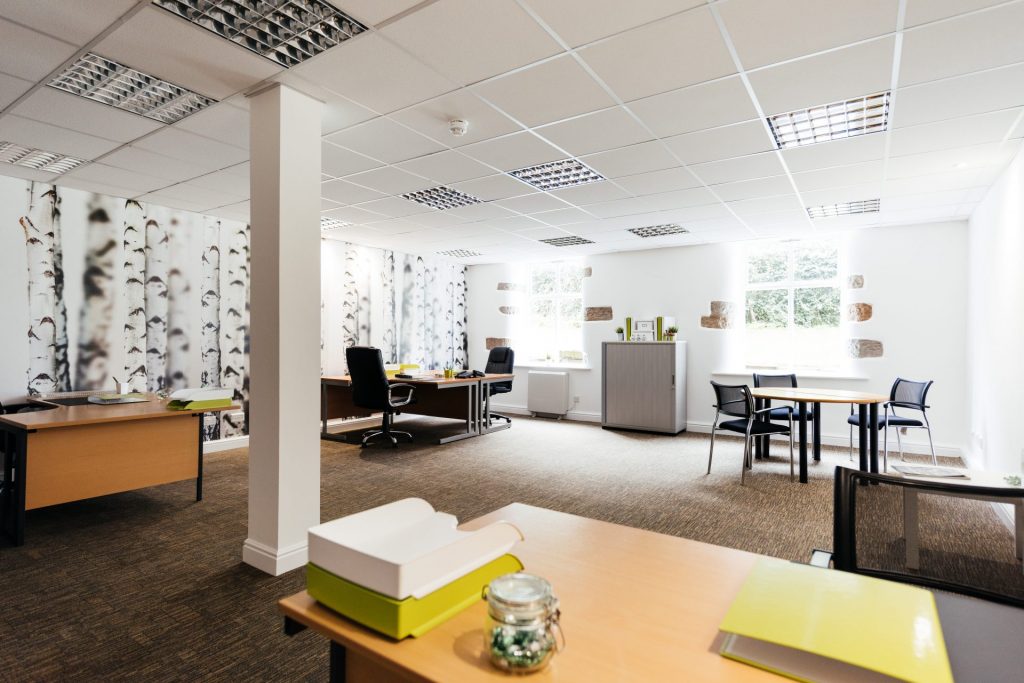 Our facilities are also DDA-compliant and come with ultra high-speed broadband for all of your work, so you know you can rely on the connectivity. With on-site parking and a professional customer service team on hand to help whenever you need them, you can easily run your business without a hassle.
We have serviced offices in Burnley Central and serviced offices in Burnley North, so you can choose the one that will best suit your business. Each comes with fantastic features that range from electric vehicle charging bays to break-out areas and showers facilities.
At Burnley Central, which is close to the M65 and has excellent public transport links, you can find a private landscaped courtyard, cycle boxes, a brand-new business lounge exclusive to Biz Hub customers that is currently being developed, and offices that can accommodate 1 to 100 desks.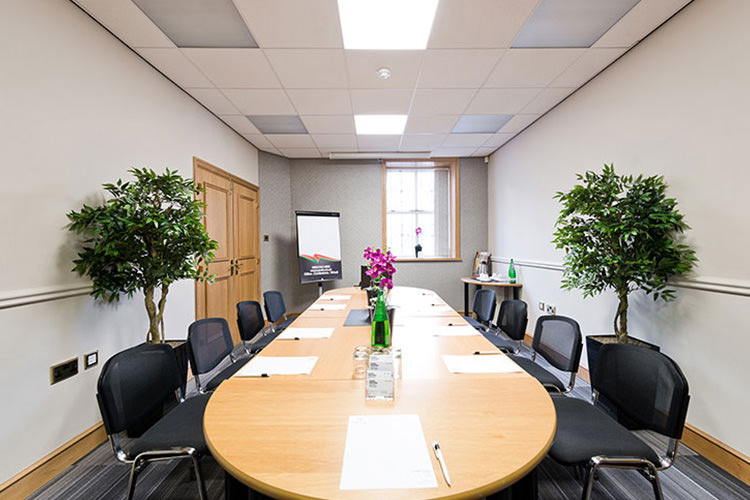 Our North Burnley offices are located close to the town centre and signposted from the M65 and come with an on-site café with a range of delicious food, storage and workshop facilities, conference rooms, personalised mailbox and mailing services, and more. Our onsite parking consists of over 160 free parking spaces available to your employees and clients, which will make it easier for them to access your office.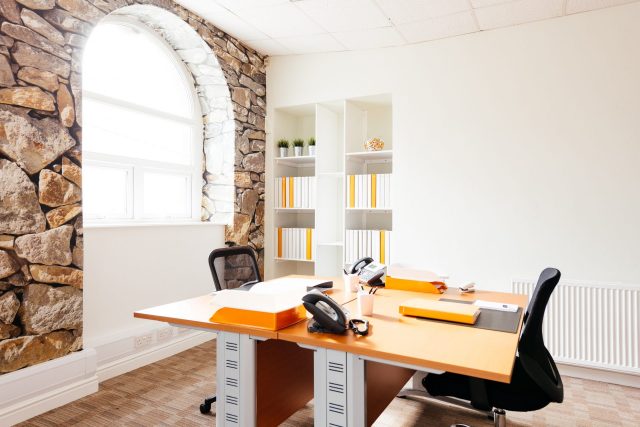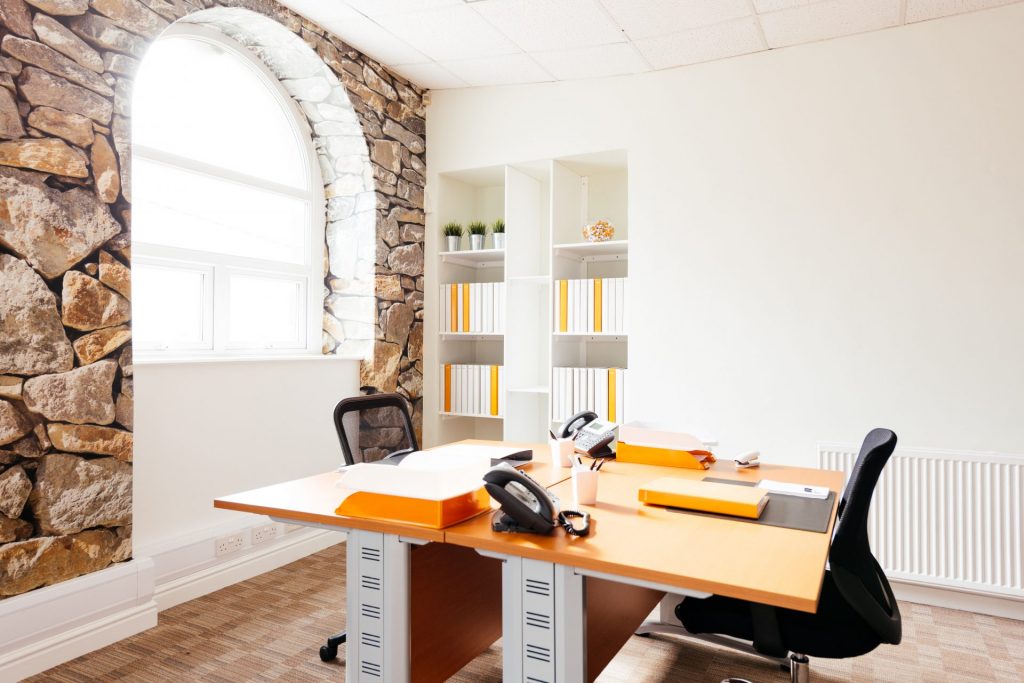 We have many serviced offices in the North of England in addition to Burnley's, so let us know if you wish to learn more about this location – or any other of our offices – and we'll answer all of your questions. We also provide meeting room hire services for all of your important meetings and conference calls.