What Are the Most Common Myths About Serviced Offices?
Paul
Serviced offices are an increasingly popular option when it comes to office space, with many business owners now recognising their value. After all, serviced offices are capable of accommodating several different businesses in a variety of industries, as they offer a host of features tailored to your specific needs. However, despite their popularity, many people still believe a few misconceptions about serviced offices, which we seek to debunk below.
Myth #1 – Serviced Offices are Too Expensive
Cost is one of the most important considerations business owners make when it comes to choosing their base of operations. Many believe that going the traditional route and leasing a conventional office space is cheaper, but the truth is that this can be quite expensive, both in the short and the long run. On the other hand, serviced offices are all-inclusive packages, which means you're not actually paying that much for the features you benefit from.
The benefit of serviced offices is that you only pay for what you need, from 'room-only to fully inclusive packages, which may include: office furniture, water and electricity, reception services, Internet, telephone services, gym facilities, car parking, and more, and you can always scale up or down according to your needs, preventing you from wasting money. In addition, you can also choose contracts of any length, so you're not tied down to an agreement for years on end. Between maintenance, overhead costs and amenities, you'll find that serviced offices are actually very cost-effective.
Myth #2 – Serviced Offices are Only Suitable for Start-Ups
The great thing about serviced offices is the flexibility they offer to business owners. They're perfect for freelancers and entrepreneurs, but they're also suitable for medium to large-sized companies, who can enjoy the many benefits these types of office provide. Whether you're looking for space to complete your projects or you want to establish your company in a new area, serviced offices are a fantastic solution. They can even help large-scale businesses to develop a network of offices in different locations.
Myth #3 – You Can't Add Your Own Branding to a Serviced Office
It's natural to want to make your office your own, be it by decorating the way you want or adding your company's branding everywhere. Many business owners are still under the impression that you can't brand serviced offices, when the reality is that you're free to add any personal or professional touch you see fit. Add glass partitions, create quiet areas and put up art or signs – personalise the space your way without compromising on design. You will have to return the office to its original state if you choose to move out, but the same is true of conventionally leased offices as well.
Myth #4 – You Won't Have the Same Level of Professionalism
There is no reason to believe that serviced offices are unprofessional or inferior to other types of offices. They offer the same facilities as a conventional office space, as well as a wealth of amenities and features, and all at no additional costs. They also provide meeting rooms, office equipment, administrative services and reception areas – when you boil it down, serviced offices are indistinguishable from typical offices and the benefits you reap are greater.
Myth #5 – Location Doesn't Even Matter
Serviced office providers, such as Biz Hub, firmly believe that location is extremely important for business, and we're not the only ones. Both your employees and your clients also know that location matters – if you're using a meeting room, it needs to be easy to access for everyone or, if you have a large number of staff members, offering plenty of parking on-site is an advantage.
Our serviced offices are located near major transportation links and city centres as well. Therefore, whether you're a start-up looking to grow your business or a well-established company which clients visit often, your base of operations will always be easy to find and access.
Myth #6 – Working in Serviced Offices is Unproductive
Another misconception that needs to be debunked. Serviced offices offer plenty of flexibility and, due to their fantastic location, employees will also spend less time commuting to and from work, ensuring they will be less stressed, and productivity will rise. In addition, there is no denying that if you make the most out of your office space, you'll see a boost in productivity.
And you can easily personalise your serviced office, as we've mentioned. From quiet areas to conference rooms and zones dedicated to teamwork, working in these types of offices will give you the productivity you're after.
Myth #7 – Moving Into a Serviced Office is Time-Consuming
Any move will take some time, be it into a new home or a new office, but that's just a fact of life. However, moving into a serviced office isn't as challenging and time-consuming as you may think. The space is already fitted with everything you need, so you'll be up and running quickly. After settling in, which usually just means bringing in a laptop or important documents, you can start working.
You won't have to handle the stress of buying furnishings and equipment, since they're already at your disposal, and you don't have to set up bills for water, Internet and electricity either. Moving between conventional offices is more of a hassle, since you have to take everything with you, from desks to phones and cabinets; sometimes, you even have to take the furniture apart.
At Biz Hub, you simply need to show up and you'll have Internet in place, desks already waiting for you and plenty of amenities to take advantage of.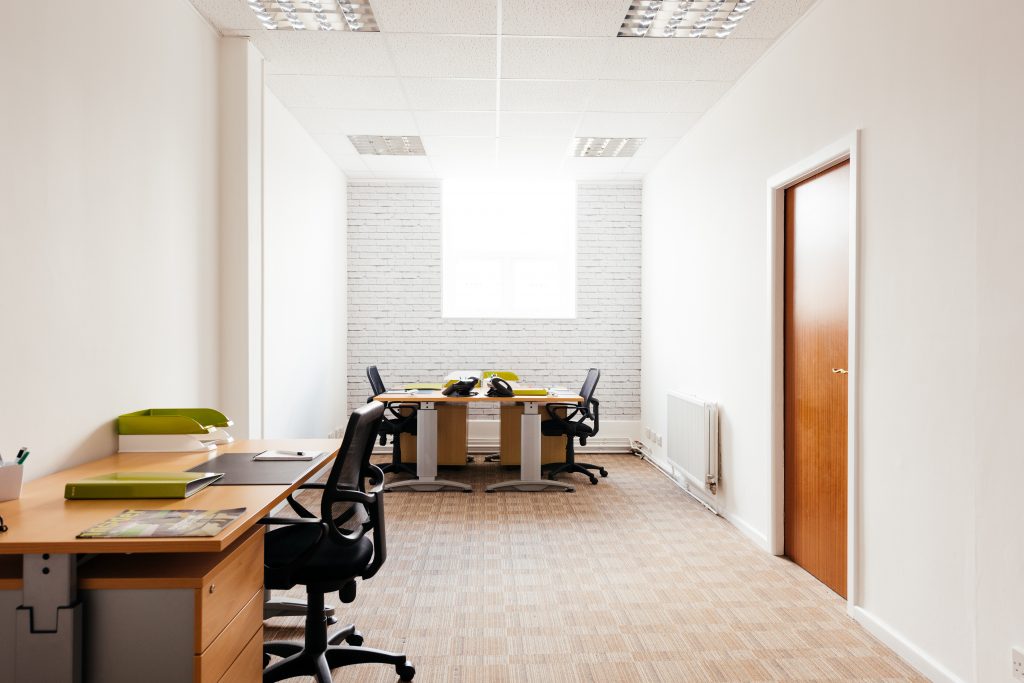 You'll be spoilt for choice with our vast number of serviced offices in North England, which have been designed with you in mind. Don't hesitate to talk to us if you wish to learn more about what we offer at any of our Biz Hub locations – we're happy to help, so a friendly member of our team will be on hand to answer all of your queries. Alternatively, you can also send us a quick enquiry and we'll get back to you.